Welcome to the
BEST FOOD TRUCKS
Want Food Trucks at Your Office, Neighborhood or Event?
We'll set up a regular food truck program that fits your every need.
You can browse menus, order online and get texted when your food is ready.
HIRE A FOOD TRUCK
ORDER NOW FROM TRUCKS NEAR ME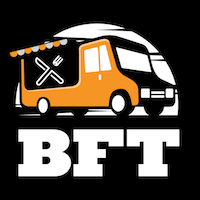 Get the full experience via our app
Remember what fresh tasted like?
These are real photos from real food trucks on our platform. All food served fresh, made-to-order.
Healthy
Vegan
Gluten-Free
Pescatarian
Skip the Line, Order Ahead
All of our food trucks have Order Ahead enabled, so you can see full schedules, browse menus, and order ahead from your computer or phone.
We'll text you with a time estimate and again when your food is ready so you don't have to wait around. Now you can relax or get more work done!
YES, I want food trucks!